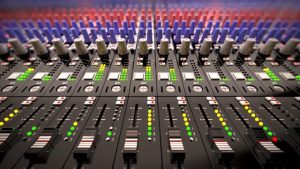 Another facet of Entangle Media is our audio capabilities. Our staff has a working knowledge of the best practices for audio creation and production. With a background in audio from Nashville, TN our production staff can help with voice overs, jingles, company themes or a full band recording session. No matter what type of audio we have the equipment and knowledge to get it sounding like a Grammy award winning track.
We use:
Pro Tools
Presonus
Shure
Sennheiser
Waves
DW
iMac – 16 core
Korg
Boulder Creek
Talk it, sing it or shout it. We've got you covered.
Let our team of audio engineers get started on your next production.