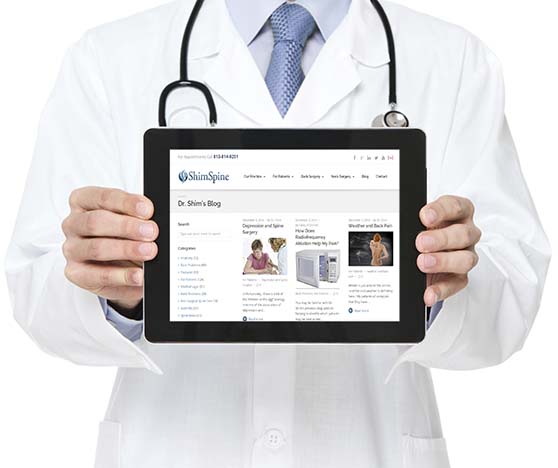 How do potential patients know about your particular specialty or interests?
How do potential patients know what to bring to the office visit?
What questions do you suggest patients prepare for the visit?
Usually  these issues would require a long detailed phone call,  with well trained staff,  with plenty of time to patiently answer these questions and provide practice information.  Lately,  most Physician's offices are having difficulty managing the logistics of various insurance and government regulation.  Extra Time spent on patient phone calls can stress the logistical demands of the office.
Used properly,  the Practice Website can be a great way to communicate  important general information about the practice,  and reinforce information already discussed with your staff.  Face it.  Very few people remember everything said on the phone call! 
More importantly, Your Website can be  an excellent way to educate Patients on your most common procedures.  Some practices have provided a check list for patients,  as well as a PDF printable sheet on questions that should be asked during the visit.
In the end,  the Website should be a communication pathway of the Practice,  and a useful reference medium to review office policies.
For more narrowly focused specialties,  a website can be an excellent way to demonstrate typical procedures,  or operations championed by the practice.  In the ideal circumstance,  Your Website can become a recognized reference on the topic,  thereby increasing your Patient's confidence in Your ability to solve a potential medical condition.
Not that I do not think the Mayo Clinic is a great reference site,  but Patients want to know how their Physician would treat a particular problem, not just a famous Institution far away.   Your Website can demonstrate your knowledge about the particular problem.  Your Website can demonstrate what you are,  and that is an EXPERT in your Specialty.