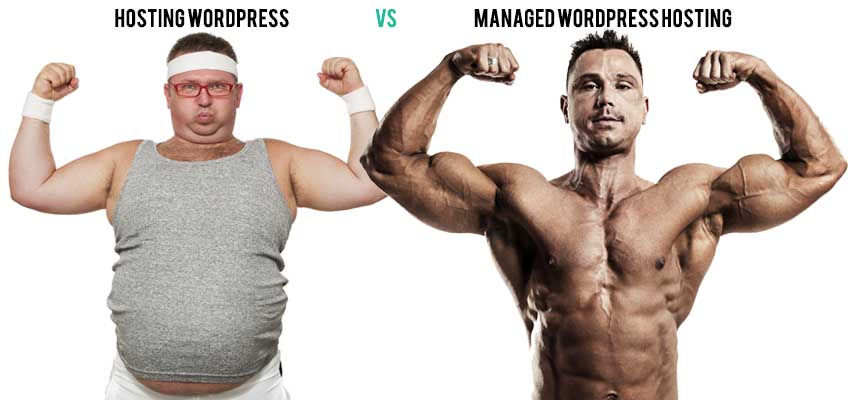 There are a multitude of hosting companies that make claims that their hosting is better suited for hosting WordPress than other hosting providers. Sadly, the vast majority of hosting companies that make this claim do so on the basis that they meet the minimum hosting requirements for running WordPress on their servers. In effect, most hosting companies simply have the capacity of hosting WordPress, but nothing more.
So, you may be wondering – what is Managed WordPress Hosting? Managed WordPress Hosting provides an additional level of service that provides routine maintenance and updates specifically suited for WordPress websites. Managed services typically range from WordPress updates, to plugin, and theme updates on top of the typical hosting services that everyone else provides.
Just "Set it and Forget it"!
FALSE! Your WordPress website requires constant maintenance to protect against security vulnerabilities. Failing to properly update the software that runs your WordPress website leaves gaping holes for hackers to easily exploit. This issue isn't just for WordPress, but also the themes and plugins that comprise of your WordPress website. It is vital for your website, your website visitors, and ultimately the security and longevity of your business to take the most basic of precautions to maintain and secure it through proactive updates and maintenance as soon as updates become available.
WordPress just dominates in the Content Management System (CMS) world by owning a whopping 68% of it (at the time of this writing). This translates into a substantial number of websites that are proudly powered by WordPress. Unfortunately, this rise in popularity and the widespread adoption of WordPress is enticing to hackers, and an all out assault is happening behind the scenes unbeknownst to most publishers and WordPress website owners. Knowing how to protect your WordPress website can be the difference between maintaining security or becoming another victim and an unwitting perpetrator in the growing arsenal of hacker botnets powered by poorly maintained WordPress websites. Will your site be next?
It's a No-Brainer!
The choice between simply hosting WordPress or being proactive and responsible by having Managed WordPress Hosting is not really a choice when faced with the alternative and consequences of not adequately maintaining your WordPress website. Let our team of WordPress experts not only host, but manage the demands of your WordPress website.