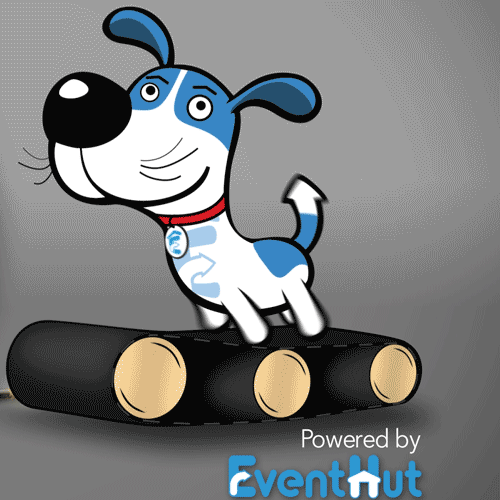 The GIF above started a fiery debate yesterday in our office. How do you pronounce it? The vast majority of communication in tech companies like ours happens through chats and project boards with little need for discussion. Especially across departments. During a conference call about whether to convert an existing animation into a gif for an ad, it was apparent that we were pronouncing it different. Some were pronouncing a hard G as in the word "game", and some were pronouncing a "J", as in the word "giraffe". It is a little awkward to be uttering a word wrong in the tech space that you have said numerous times over many years. The correct answer would leave one side of our team embarrassed.
We took a pronunciation poll. It became clear that not only do members of our team pronounce only one way, but there is also an emotional attachment to their version. It was almost to the point of Trump versus Anit-Trump camp emotion. We had to stop working to resolve. The first results you'll find on the internet is that it is an ongoing heated debate.
Steve White fee creator of the GIF format pronounced it with the J version in an award speech in 2013. His statement created a firestorm on the internet that lasts until today. You would think the founder of the format would have a definitive say on the pronunciation, but most technical people still are unwilling to yield to an agreed pronunciation. Who cares, right!?
Well, techies care. One of our team members on the "Hard G" side submitted a work ticket to Giphy.com, which is the default GIF service on Skype and obtained an answer.
Hello,

We're so thrilled to answer you this notorious question. Neither way is precisely correct!

The correct pronunciation is: whatever makes you feel comfortable! We don't have an actual rule for that, so you can make it your own. The same work for GIPHY's pronunciation!

All the best,

The GIPHY Team
How would you like to be GIPHY? How many contact form submissions a week do that get to that question. They can't even take a stance on how to pronounce their own company.
At this point of research, you think that discussion would be over and we could go back to work. Not the case, there will ultimately have to be a clear winner. One side will eventually drown out another camp and win. Like the Trump vs. anti-Trump camps, it is unacceptable to coexist. It would not surprise me if some HR tickets get submitted as members of both sides can be condescending and outright mean. When debates start with an emotional attachment, it is hard to compromise reasonably.
It seems as the "Hard G" is winning the battle in our little environment but unclear who is winning the war. It is only apparent the war will end with one side victorious.