New Building and Two New Companies Coming To Downtown Oldsmar
Oldsmar, FL, December 6th, 2019
ShimSpine held a groundbreaking ceremony Friday, celebrating the start of construction on its new headquarters at the corner of St Petersburg Dr. E and State St E in Downtown Oldsmar.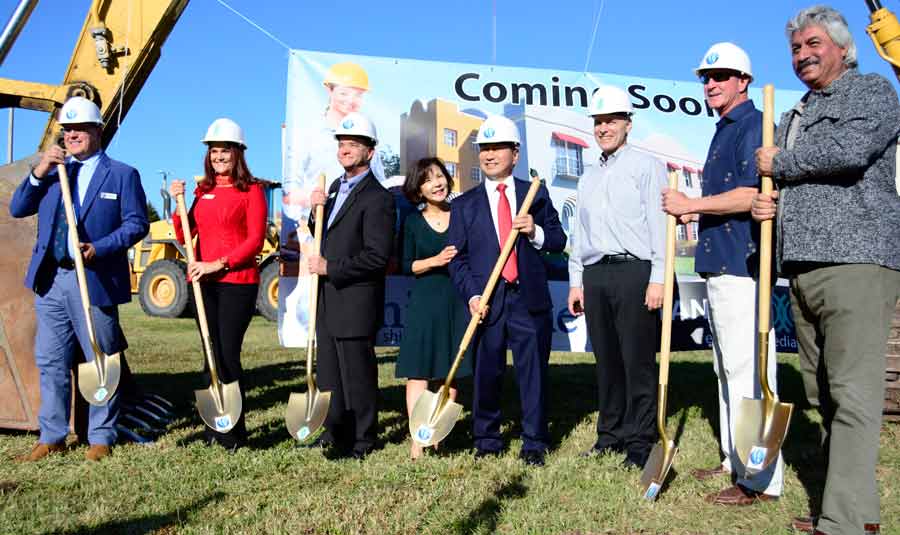 Dr. John Shim is building a two-story 10,000 square foot facility. The top floor will be the new headquarters of ShimSpine and Entangle Media. "We are still evaluating options for the first floor of the building. As the eastern corner of downtown Oldsmar, we want to make sure it is a good fit for the community needs. We welcome feedback."
The construction of the building and top floor is expected to complete by July of 2020. The team at Entangle Media created the Virtual Ground Breaking Animation you see at the top.
City officials were on hand for the ceremony. Mayor Eric Seidel stated, "We are thrilled to have ShimSpine and Entangle Media as part of the Oldsmar Town Center. Having companies of this great caliber and reputation certainly will assist the City's efforts in building an identifiable downtown".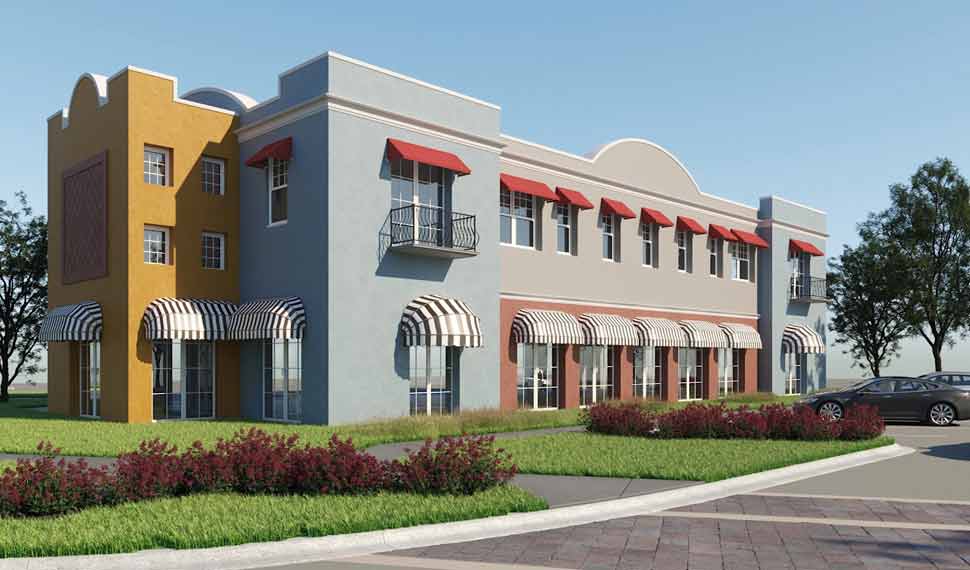 Mark Pinson, CEO of Entangle Media, said that Oldsmar's downtown location and future development plans were incentives for the move, "Members of our team could work for the largest tech companies in the world. Having a nice facility and location are vital to keeping and attracting tech talent. We like the attributes and plans for downtown Oldsmar."
About ShimSpine
ShimSpine offers a personalized experience when it comes to the evaluation and treatment of spine-related problems.
The ShimSpine website, shimspine.com, is a patient resource full of educational information and videos regarding your neck and back.
About Entangle Media
A full-service media company that develops custom apps, websites, and online platforms. It is home to the brands "Event Hut" and "Deal My Brand".
The Entangle Media Section will also contain a new studio for podcasting, animation, and video production.
Media Contact:
Mark Pinson