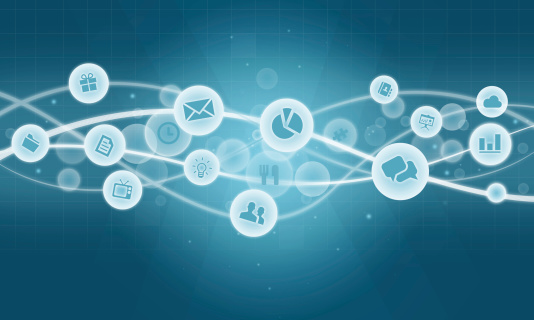 Prior to working as an SEO Strategist, I spent fifteen years in Sales and Marketing within the Medical and Biotech fields. Primarily, working with start-up companies and had to create ways to develop my portfolio without the large marketing budget of an established firm. With limited branding, research, and resources, I started utilizing technology to develop my own online marketing tools needed to promote the business, manage my territory, and increase sales. As part of that process, I developed a platform for managing documents and images, and  developed websites.   I knew using the web was important but it is hard to comprehend online marketing until you experience it from a high level.
I became an expert in SEO tactics during my years working as a contractor for large SEO platform company. My main role was managing some of the worlds' largest SEO platforms, and analyzed various strategies for increasing web traffic. These are the platforms your SEO company would use to increase your site rankings. I was able to reverse engineer what search engines were emphasizing in order to create a high ranking strategy that clients needed. By working with a diverse group of large scale global SEO clients, I developed high level knowledge of SEO strategies that can be applied across all platforms and fields. It is possible; some of these tactics are being used on your site now without your knowledge, and you could be getting positive or negative rankings, as a result.
While working with so many SEO companies, the motivation for the majority of my clients was to make money by selling leads or ads from their websites, yet they did not have any real ties to the actual products or services. The techniques used to manipulate search engine results are very diverse and,sometimes, still very effective. It became easy to think that nothing is real on the internet: websites, articles, reviews, press releases, social media like Facebook, bookmarks, and reviews can all be tools to manipulate search engines.
Everything created electronically, or in the virtual world, influences your virtual brand as the physics concept of Entanglement. You are entangled in the virtual world whether you know it or not. The question is will a business control their online image and destiny or will their customers, and competitors do it for them by using tactics such as posting unfavorable reviews. Each company needs to decide if they will use their web and social platforms to Entangle or Influence their virtual brand to match their real life success and ambitions.  I wanted to create a company that is leveraged by expert strategies to promote companies and brands in an authentic way that would excel, regardless of changes to search engine algorithms.
The Good News
• Real businesses and real people have an advantage for getting the web traffic they need.
• You can get your traffic up without having to "manipulate" the search engines.
• Optimize your website so that it is easy for search engines to read the content.
• Create an authentic experience with information your customers expect from a business in your space.
• Develop true and collaborative content along with a social media presence based on the quality, and not quantity.
• Stay aware of Negative SEO tactics that could impact your web presence. One strategy is not to improve your own rankings but to negatively affect a competitor's by techniques such as spam links or negative reviews.
• Most importantly- Participate. Set and forget websites are billboards in the forest. How hard do you work to market your real world business? Substantial effort is needed for your virtual business to have success.
• Have some patience! If you do it right, traffic will come and stay. The pressure to get site traffic and better search results often lure SEO professionals to use techniques (you may not even be aware) that get a short term burst in traffic. However, the emphasis is short term. Search engines are constantly doing updates to spot manipulation that could produce long term penalties for your website.